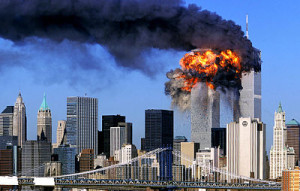 February 1, 2016 By Arch Kennedy
Many who have followed my Facebook page can see that I have a passion for the study of islam. I am not sure why. I think God drives our thoughts and ambitions and maybe there is a reason I am called to expose some historic facts about the religious and political ideology. You will notice I do not capitalize "islam" or "muslim" because after about a year of study and discussions with former muslims, I feel in my heart it is a false religion. Cue the gasps.
I can't even count how many times I have been called a bigot for my thoughts on this topic. I constantly have to remind people that I am not criticizing a people but a religion. A religion that has bred jihad for over 1400 years. There has to be a reason for this. And the reason, I have found in the doctrine of the Quran, Hadith, and Sira. These are three sets of texts followed by devout muslims. A book can be written on these three pieces of work, but the gist of it is…they preach that violence is ok in order to propagate islam throughout the world.
Oh, but the Bible had violence in it as well you say? Yes it did, but there is a big difference. In the Old Testament, there were stories of war, but they were defensive wars. Then came the New Testament and Jesus preaching nothing but love and peace. In the Quran, it "ends" with violence and the teaching of converting non-believers and killing them if they did not submit to islam. The Hadith, which is comprised of stories about what Mohammed, their prophet, did or said, is loaded with violence and instructs to convert or kill the "infidel" or non-believer.
So it is easy to see why we continue to see islamic terrorism around the world on a daily basis and terrorist groups like ISIS forming a caliphate. These "radicals" are simply "perfect muslims" carrying out what the doctrine is telling them to. What is the solution? I do not know at this point, but I do know this. We cannot bury our heads in the sand for the sake of political correctness, just because this topic is uncomfortable. I can love the muslim, but not the religion.
More to come on this topic.