FEBRUARY 20, 2017   BY ARCH KENNEDY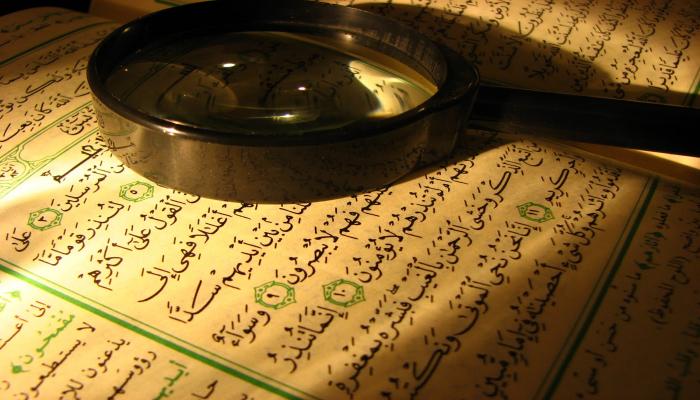 Did you know there are "two" Korans? Well, not literally, but figuratively speaking. The Koran begins in Mecca with Muhammad's teachings as a peaceful prophet and ends with his teachings in Medina, where he became political and violent. The problem with reading the koran that you buy at bookstores is that it makes no sense. And this has to do with how it is arranged. There is not a smooth flow of ideas. No plot. The verses contradict each other and this can be very confusing. BUT, there is a way to straighten this all out.
Here is how you make sense of it all. First of all, the Koran in the bookstore is not the original Koran. The original Koran happened in a correct "time sequence", and there was a context, which was Muhammad's life. When you read it correctly and integrate Muhammad's life story into the Koran, everything makes sense, even the contradictions. So when the Koran is read correctly, you see it begins with a praise to Allah and ends with political domination of the world.
So, to understand why we have over 80 designated Islamic terrorist groups around the world, we must know those true followers of Islam are reading the koran in the correct sequence of Muhammad's life. You see, Muhammad only picked up about 150 followers in Mecca. It was not until he became political and violent that thousands began to follow him.
Here are just a few verses of jihad prescribed by the prophet, Muhammad:
Quran (2:191-193) – "And kill them wherever you find them, and turn them out from where they have turned you out. And Al-Fitnah [disbelief or unrest] is worse than killing… but if they desist, then lo! Allah is forgiving and merciful. And fight them until there is no more Fitnah [disbelief and worshipping of others along with Allah] and worship is for Allah alone. But if they cease, let there be no transgression except against Az-Zalimun(the polytheists, and wrong-doers, etc.)"
Quran (2:244) – "Then fight in the cause of Allah, and know that Allah Heareth and knoweth all things."
Quran (2:216) – "Fighting is prescribed for you, and ye dislike it. But it is possible that ye dislike a thing which is good for you, and that ye love a thing which is bad for you. But Allah knoweth, and ye know not."
Quran (3:56) – "As to those who reject faith, I will punish them with terrible agony in this world and in the Hereafter, nor will they have anyone to help."
Quran (3:151) – "Soon shall We cast terror into the hearts of the Unbelievers, for that they joined companions with Allah, for which He had sent no authority".
Quran (4:74) – "Let those fight in the way of Allah who sell the life of this world for the other. Whoso fighteth in the way of Allah, be he slain or be he victorious, on him We shall bestow a vast reward."
Quran (4:76) – "Those who believe fight in the cause of Allah…"
Quran (4:89) – "They but wish that ye should reject Faith, as they do, and thus be on the same footing (as they): But take not friends from their ranks until they flee in the way of Allah (From what is forbidden). But if they turn renegades, seize them and slay them wherever ye find them; and (in any case) take no friends or helpers from their ranks."
This is but a few of much more instructions for jihad in the Koran. So, because these instructions of violence of Medina actually come at the "end" of the book and the last 10 years of Muhammad's life, they "abrogate" the peaceful verses of Mecca. Ferocious groups like ISIS, Al-Qaeda, Taliban, Boko Haram, Hezbollah, Al-Shabaab, and many others are following exactly in Muhammad's footsteps.