MAY 25, 2021, BY ARCH KENNEDY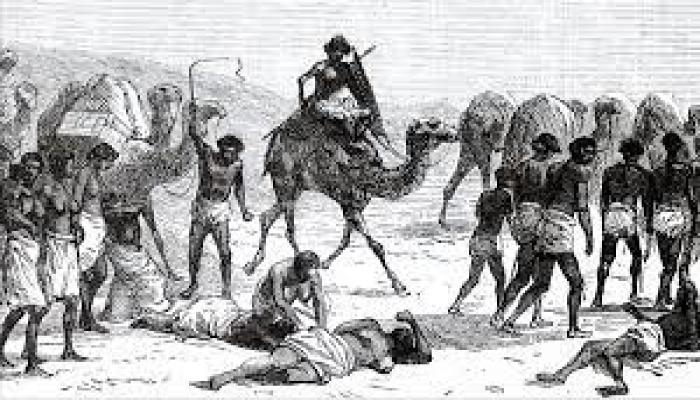 Democrats of today are constantly playing the "victim" card. Their latest social justice initiative has been reparations for black people for slavery which ended in the United States back in 1865 under the 13th Amendment. Democrats' reasoning is that descendants of slaves have endured systemic racism and discrimination since slavery was abolished and deserve retribution.
So, first of all, no one alive today was a slave. Also, not all white people alive today have descendants who owned slaves. Secondly, the Civil Rights Act of 1964 prohibited discrimination on the basis of race, color, religion, sex, or national origin. Along with that, a year later, The Johnson administration embraced affirmative action which was highly put in place for years later including when I started my career in the early 90s. How do I know? I worked in TV news for 17 years as a meteorologist. I had a good friend who was a news anchor. She told me in confidence one day about an interview she had at a local affiliate. As the news director was giving her a tour of the station, they stopped by the control room during a live newscast. He pointed to the monitor which displayed their black main anchor who on-air at the time. He said to my friend, I cannot hire you as an anchor because I must fill the weekend anchor seat with a black female. If you look at local TV markets, you will notice that places like Atlanta have all black anchors in their main positions. Why? Because Atlanta is a predominately black city. So would putting people ahead of others in jobs simply because they are black not constitute "reparations"? I would argue, yes, and then some!
I would also argue that in 2021, those who really deserve reparations are black Africans. The U.S. received slaves from mainly black African merchants and Muslim slave trade merchants. If you do some online searching, you will find very little on the actual slave traders of Africa and who they were. It's estimated that 12 million slaves were taken in the Atlantic Slave trade. But, unlike the European colonialists, the Arabs who enslaved about 14-17 million black Africans and were responsible for the deaths of many times the number, "who died on the trek from the bush to the slave markets", have never been called to account for this. Why shouldn't countries in black Africa demand reparations from rich Arab Muslims who thrive only because they have oil? Black Africa is very poor. They need help! Why should the enormously rich Arabs of Saudi Arabia, the U.A.E., Kuwait, and Qatar be allowed to play victims of Western colonialists, which they never were, and be free from the duty of reparations? Since way back in the 1950s, much of the West has given black Africa hundreds of billions in foreign aid. Would that not be considered, reparations? Why should the Muslim Arabs, whose slave trade was, by far, larger and more brutal, be allowed to get off scot-free? Another fact never mentioned is that from 1530 and 1780, North African pirates abducted and enslaved more than a million Europeans. While minuscule compared to the number of slaves who came to America, it shows that slavery was very "popular" during these times. We can go back and find atrocities that were common for that time in history. Many American Indian tribes actually stole land from other Indian tribes. Should they not be held accountable just as much as American expansionists? We can on and on with victimization.
A final note. We should embrace the fact of how far we have come as a nation. We overcame slavery, oppression of women, and achieved rights for LGBTQ that include gay marriage. We have also already had our first black President! Well, half black.
Meanwhile, we should really be focusing our attention on the real atrocities of 2021. On the black slaves who are still being held, and mistreated, yes, even today, by the Arabs in Mauritania, Mali, and Niger. A fact that the Arabs would prefer not to receive any attention, I'm sure.
Thanks to Jihad Watch and The Guardian for some of this information.