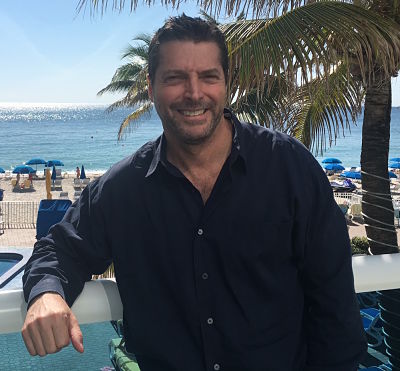 I come from a family of broadcasters so it is no big surprise that I ended up working 17 years as a broadcast meteorologist. After receiving a Bachelor of Science in meteorology and a minor in mathematics from Florida State University, I began my career in Macon, Ga. "paying my dues" as they say.
Fortunately, I was able to make the jump to the Atlanta market where I enjoyed 8 years working at several local affiliates and on networks like The Weather Channel, CNN, and Headline News. My career then took me to Orlando, FL. and finally to a chief job in Nashville, TN. I then had a calling to come back home to take care of my mother for her last 3 years of life. After moving back to Atlanta, I developed a deep passion for politics.
When I "came out" as a Christian, conservative, who happens to be gay, you can imagine I had plenty of feedback! Good and bad. But, I soon came to realize while I am a rare breed, I am not alone. Christ is first in my life. My sexuality will always be a personal struggle that I refuse to make political. This belief makes me very "unpopular" in the gay community in general. Now, I am a conservative activist and secretary of The FreeThink Institute. My views are my own.