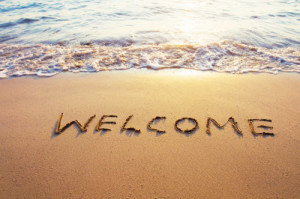 January 14, 2016 By Arch Kennedy
Who is Arch Kennedy?
Well, if I was to describe myself, I would have to say a Christian first, a conservative second, and a gay man third. That is in order of importance. After all, God is the reason we are here and I do believe Jesus was God himself in human form. That being said, whatever faith you have or if none at all, I think we can all agree He really set a great example of how to live, don't you think?
As far as being conservative, I don't think I really even knew this until my mid 30s. I came out as a gay man, loud and proud, at 18 years old. Politics was the last thing on my mind. It stood to reason that as a gay male, I must be liberal. That is, until I woke up one day and looked around and did not recognize my country anymore. All of the things that made us the greatest country in the world seemed to be fading away at a rapid rate. It came to be a way of life, keeping my mouth shut with politics in the gay circles I ran around. I didn't dare express my thoughts at the threat of being heavily chastised by my "friends".
At 45, I could no longer be silent. Watching our freedoms slowly being taken away, and economy in the tank, and God being taken out of everything was more than I could bare. So I spoke up on my facebook page. Well, boy did I learn some things about people.
Through my broadcast days in Atlanta, I became pretty well known, especially in the gay scene, as I was a big party boy. I was only in my 20s at the time. So, I have a lot of old friends and acquaintances as facebook friends, frankly many I don't even remember. It was many of these acquaintances that knew me more than I knew them, that really spread some vitriol in my direction! It was very eye opening. I found it interesting that the most hatred came from man of "my people" in the gay world. It was astonishing! Needless to say, I lost a few "friends" over the following months of my expression of free speech and conservative opinions.
I learned a lot about human nature but I think the most important thing I learned is that it is crucial for us not to be silent. Too much is at stake in our country and we are losing the qualities that made us the greatest country on Earth.
So as I start to blog, I want to bring up the topics that are not so "comfortable" to talk about, and it is my hope that the debate can be civil and on issues, not people. Our freedom depends on it! Don't you think?