June 8, 2016 By Arch Kennedy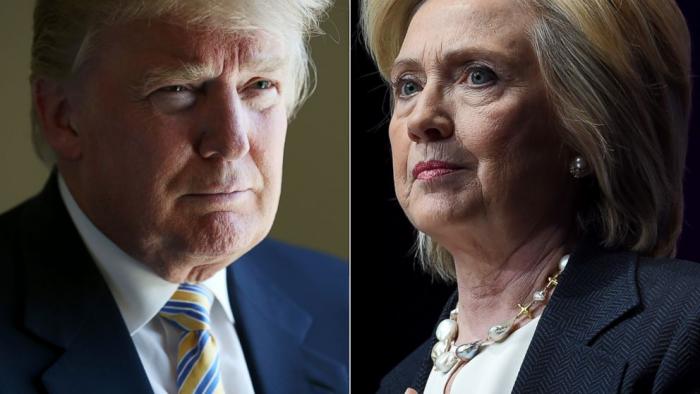 Folks in both parties can be guilty of this but, I have to say, in debate, I find it most prevalent on the Democrat side. Being part of the gay community since I was 18, I definitely see "single issuevoters" in that spectrum of the Democrat Party. For most of the gays, life revolves around sexuality. So, obviously, most will vote for the politician that "panders" to the cause. I say "pander" because I have yet to see a President actually accomplish anything for the gay population. Gay marriage happened because SCOTUS enforced it.
The problem with being a "single issue voter", especially now, is that America cannot afford it anymore to sustain us as the greatest country in the world. It has never been more crucial to get a President in office that can tackle the biggest issues we now face. And what are those?
According to Gallup, Americans are most concerned with the Economy and Illegal Immigration and are very dissatisfied with government in general. I would agree with this polling only to add Islamic Terrorism should have been at the top of the list, in my opinion.
So, that being said, who would tackle those issue best? I would argue, undoubtedly, Donald Trump. We have a lot of Bernie supporters that really have to ask this serious question now that he is out of the race. We now have two choices.
Let's look at these issues and Hillary Clinton. I have been to her website and listened to all debates and "Islamic Terrorism" is not high on her list. And her policy is weak as is Obama's. In a speech at Georgetown University, she was criticized for saying
"Trying to understand and in so far as psychologically possible, empathize with their perspective and point of view." 
This was her way of saying we needed to be "flexible" in our approach to fighting our enemies. Really? Islam is at war with non-believers or Kafirs. Pure and simple. There is not "flexibility" with them. Nor can there be with us. Sorry, but it's true. As far as the "Economy", take a look at Hillary's approach here. Form your own opinion, but it is a bit hypocritical to talk about tax relief when everything the Democrat elite have ever done is RAISE taxes. And, I think we all know what investing in clean energy has done for us so far. Not that I am not for it, but it must be done without breaking every American's bank account and so far, we have not figured out how to do that. Thirdly, on "Illegal immigration", Hillary wants to to grant amnesty to millions and I do not know how any party can be ok with that.
So we are left with Donald Trump. Well, I don't think I need to even go into his stance on "Islamic Terrorism". It has been so refreshing hearing a leader talk about protecting our country for a change. Eight years of apology tours is enough. Secondly, the "Economy" is in shambles and I cannot think of a better person to tackle this problem than a man who took a loan of $1 million and $100 million in bank loans and eventually became a billionaire a few times over. There is no doubt, Trump knows business. Thirdly, the topic of "Illegal Immigration" is a serious one, and it is something BOTH parties have failed to tackle for various reasons that would make a whole other blog. The point is, he truly does want to fix it. And to do that, I fully believe, as he does, that you have to stop the bleeding before you can heal the wound. Hence, he wants to build a wall. That is a great start, and we can debate the deportation thing at a later time, but the wall must be built.
So, who will it be? For me, there is not a question. Donald Trump.