OCTOBER 5, 2017 BY PAUL BUDLINE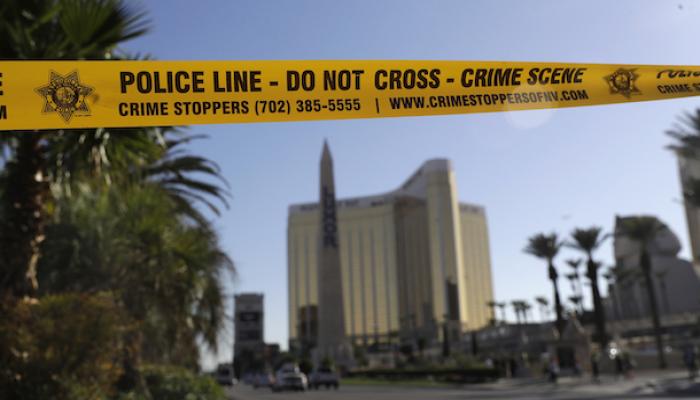 If you hang around Facebook or other social media, you've probably read about the mysterious "second shooter" who was firing from the 4th floor of the Mandalay Bay hotel.  Or was it the 2nd floor?  Then there was the mystery woman who warned concert-goers, an hour before the massacre, that their lives were about to end?
You've also noticed that many self-proclaimed crime experts are absolutely certain that Stephen Paddock was merely a patsy and that he didn't kill himself.  The Internet has been chock full of conspiracy theories this week, one more bizarre than the next.
We know that tragedies bring out the best in many human beings.  Heroic people rush to help the wounded, protect total strangers, give blood, and do everything possible to help ease the unspeakable pain.
But tragedies also bring out the worst.  Among them is the widespread willingness to believe almost anything about the horror.  Anything, that is, except the most obvious conclusion:  Stephen Paddock was the lone shooter last weekend in Las Vegas.
Sure, it's possible that someone else was aware of his arsenal, maybe even suspected that he had some mental issues.  But, really, it's almost a certainty that no one helped him cart those weapons up to the 32nd floor.
Keep in mind that Las Vegas hotels host trade shows that attract tens of thousands of people, many of whom arrive with all sorts of very large and odd-shaped displays.  Is it really that difficult to fathom that Paddock made numerous trips to his suite and kept his arsenal stored in boxes or cases?
The urge to believe the unbelievable is certainly understandable.  This was a guy who was nearly eligible for Social Security, far older than most mass killers.  His brother describes him as a wealthy man and cops say he had no rap sheet.  We know little beyond the fact that he worked for government agencies and later made some nice change selling real estate.  The case of Stephen Paddock is as mystifying as any we have seen.
But this is another example of Occam's Razor, the law that says the least complicated answer is almost always the correct one.  How about if Stephen Paddock was simply a very bad man who became consumed by evil?
Many modern Americans don't believe or don't want to believe, there is such a thing as evil.  But how else to explain Charles Manson?  Ted Bundy?  Jeffrey Dahmer?  And, yes, Stephen Paddock.
Based on all we know right now, Paddock spent months or years concocting a meticulous plan for mass murder and he did it all by himself.  He brought powerful weapons into his hotel room, along with special equipment to transform a semi-automatic rifle into a machine gun-style automatic weapon.
He had many more guns at his homes and tens of thousands of rounds of ammunition, not to mention explosives.  This was a bad guy who was locked, loaded, and ready to rain hell on innocent people.
There was apparently no religious motivation, nor did he seem to be a political guy.  We may learn otherwise, but that won't alter his sheer wickedness.  We may even discover that there was some medical explanation.  His Valium prescription, perhaps, or maybe even a serious condition.
One of the most infamous mass killers in history was Charles Whitman, a seemingly all-American young man who climbed to the top of a tower at the University of Texas in 1965 and picked off students one by one. Some medical experts believe a malignant brain tumor was responsible for his murderous rampage.
But it's hopeless to speculate and conspiracy theories, while tempting, are usually ludicrous.  Lee Harvey Oswald acted alone in Dallas in 1963, but some people insist that he was part of some nefarious and yet-unsolved plot.  The 9/11 hijackers, under the direction of Osama Bin Laden, carried off an incredible terrorist attack.  Again, many find solace in believing that someone else was involved, maybe even the United States government.  But to believe that, you have to be as moronic as Rosie O'Donnell or Van Jones.
Sorry, folks, but right now we will skip the modern conspiracy theories and call on the 14th-century English friar William of Ockham, originator of that famous law.  The most rational explanation is most likely the simplest.
Stephen Paddock was an evil man who performed a dastardly deed.  He provided a very painful reminder that pure wickedness is in our midst.  Thus it has always been, and thus shall it ever be.