OCTOBER 6, 2017 BY ARCH KENNEDY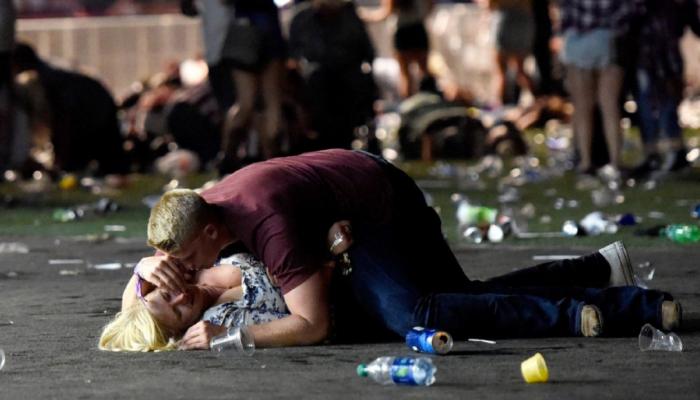 I was listening to a radio show with Navy SEAL & FBI agent Jonathan T. Gilliam on the topic of bump stocks. He was discussing what they are and says that he could recycle his trigger and pick another target faster and more accurately than if he was just "throwing lead down range using fully automatic". I found that an interesting point and it also is interesting that before last Sunday, there were thousands of semi-automatic weapons and bump stocks around and nobody murdered anybody.
So, all of the usual debate is happening between both sides. A tragedy happens and democrats shout gun control and the arguments begin. Everyone who follows anything I write knows where I stand on the Second Amendment and I could give my reasons why gun control does nothing to stop incidents like the Las Vegas Massacre, but I am not going down that endless road again.
So what should the real topic be? I think the drug epidemic in our country. And, yes, it is an epidemic. I am a recovering alcoholic. I have been in detox hospitals 5 times in my life. Addiction is not a fun journey. I assure you. During my stays, I have seen everything. And I do mean everything. Opioid and Benzo addiction are rampant and as I talked to people during my hospital stays, I heard one recurring theme. Most of them had been to jail. According to the Federal Bureau of Prisons, 46.2% of inmates are in the slammer for drug offenses. Almost half! And, why do you ask? Because drugs alter the mind.
Why is the relevant to Stephen Paddock and Las Vegas? Because Stephen Paddock was taking diazepam, the generic form of Valium. He allegedly had been prescribed fifty 10 mg pills in June. They come in 2, 5, and 10 mg so that is A LOT of benzodiazepine. Trust me. The side effects are like that of alcohol: dizziness, drowsiness, memory issues, and sexual dysfunction. Also, in some rare cases, the drug can trigger suicidal thoughts, aggressiveness, panic attacks, impulsive thoughts, and a lack of empathy.
THIS should be the topic of conversation since guns can't get up on their own and go shooting people. We need to have a serious conversation about Opioid and Benzodiazepine addiction and how readily available it is both from doctors and on the street because as I saw in my hospital stay, this is as big a problem, if not bigger, than alcohol abuse.