JUNE 29, 2018 BY ARCH KENNEDY
What a terrible tragedy! But, sorry folks, rhetoric is not the culprit. Evil and/or insanity is. People have been killing since Cain murdered Abel. Democrats are very good at playing the blame game. It is time to take personal responsibility for one's actions.
Trump fights back with terms like "Crooked Hillary" or "Slippery James Comey" but, this is certainly NOT the reason for mass murder. I assure you. With social media today, everyone has a voice. THIS is the reason for the constant discord in our country and frankly, we have left God. The combination of these two things enhances the possibility for lone wolf evil and/or insane people to commit such atrocious acts.
Let's look at the real reasons for mass murder instead of blaming everyone but the perpetrator.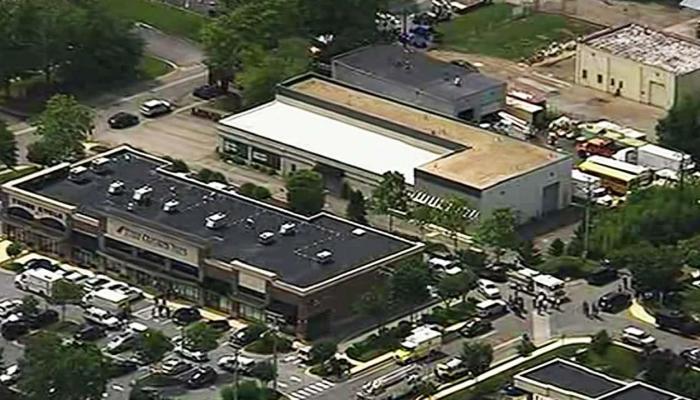 "CNN's Rangappa: 'If There Is a Link' That Capital Gazette Was Targeted, Rhetoric That Press Is Enemy 'Can Be Very Dangerous'", by Breitbart, June 29, 2018:
Thursday, CNN Legal and National Security Analyst and former FBI Special Agent Asha Rangappa said that there has been "constant rhetoric, coming even from the president, that the press is the enemy of the people." And "if there is a link" that the Capital Gazette was targeted, "that kind of rhetoric can be very dangerous in these times."
Rangappa said, "And, just to relate this back to0 kind of a bigger conversation that we've had this week about civility and rhetoric, lone wolf actors are often alienated individuals who are looking to displace their anger and frustration onto some kind of outside entity or enemy, and I think it's worth pointing out that we've had a constant rhetoric coming, even from the president, that the press is the enemy of the people. That's been repeated constantly, and I think it's worth noting that if there is a link here, that the publication was being targeted, that that kind of rhetoric can be very dangerous in these times."