SEPTEMBER 14, 2018 BY RODERICK THREATS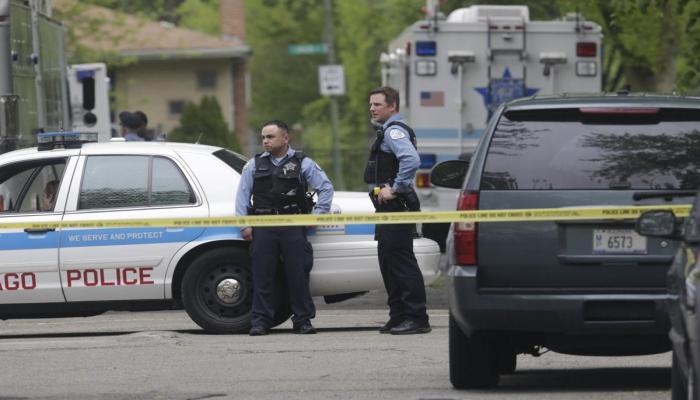 In Chicago, 1,785 people have been shot in 2018. That is 480 fewer than 2017. 318 people have been killed this year. That is 110 fewer than 2017.
Are we suppose to celebrate this? That's a leftist talking point, "It is less than last year."
Sadly enough, the majority of the homicides the last 365 days, are young, black American males.

Hey NFL players, Is this the injustice you are protesting against? Oh right, it is OK that 318 black men have been killed this year.
Oh wait, Y'all NFL players must be talking about the police fatally shooting black Americans. In fact, there have been 13 police-involved shootings and 4 of them were fatal, 3 were black and 1 was white, keep in mind all 4 of these fatalities were armed men. One, Frank Dripps was shooting at the police during a standoff.
So I ask these kneeling NFL players, Is the .009% more important than the other 99.990%? Is this the minutia the NFL players are focusing on? Y'all just need to sit Y'all narrow asses down somewhere and re-evaluate your mission and position.
Why can't Democrats fix their states/cities instead of juxtaposing the issues and projecting them on the entire country? I have an idea, how about stop saying it is a gun issue and address it as an economic issue. When people live in a bad economic environment they feel hopeless and helpless, they resort to the drug trade and then the downward spiral.
On 13 January 2017, The United States Department of Justice – Civil Rights Division and the United States Attorney's Office Northern District of Illinois released a report on the investigation into the operating procedures of the Chicago Police Department.
In the findings, one of the most compelling things came out:
"We found reasonable cause to believe that CPD has engaged in a pattern or practice of unreasonable force in violation of the Fourth Amendment and that the deficiencies in CPD's training, supervision, accountability, and other systems have contributed to that pattern or practice. CPD has not provided officers with adequate guidance to understand how and when they may use force, or how to safely and effectively control and resolve encounters to reduce the need to use force."
When will Mayor Rahm Emanuel and Superintendent Eddie Johnson implement the suggestions and precautions of the DOJ report? These simple measures could have saved a lot of lives. Seems to be the same horse-and-buggy show.
But Wait there is more… Was it not Rahm Emanuel that asked Garry McCarthy to resigned on 1 December 2015 over the city's high murder rate and his department's handling of the shooting of Laquan McDonald?
But there is still more to this. It is called Internalized Racism. Until we can break that trend of self-hatred, hatred of other black Americans, or white folks because of their skin tones, this will be a long, slow process.
Source:
Chicago Tribune – Chicago Homicide Data Tracker