NOVEMBER 26, 2018 BY ARCH KENNEDY
Did you hear? Black unemployment has fallen to a historic low! Could that have something to do with Donald Trump? Possibly. The economy is chugging along and Americans are doing better than we have in a long time. An interesting trend, however, is Black males. Earlier this year, Trump got a boost from Kanye West's glowing endorsement. A Reuters poll was taken on April 22, 2018, and had trump's approval rating among black men at 11 percent. The same poll on April 29, 201,8 bumped the approval rating to 22 percent. So, the cultural aspect has come into play.
But, we are seeing it on a local level in Georgia as well. Eight percent of Black males propelled Republican Brian Kemp to victory, according to the Associated Press' VoteCast. CNN's exit polling put that number as much as 11 percent. So, there are plenty of theories out there as to why this is happening. My thought is that the tides are changing and Black Americans are savvier on Democrat policy and seeing that it is not helping the hard working Middle class.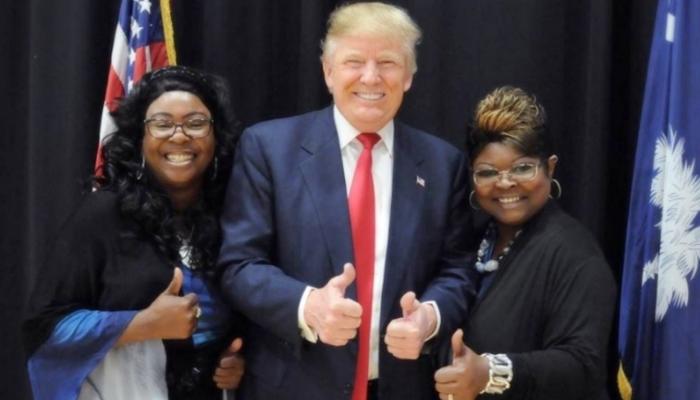 "Poll Results: Black Men Helped Propel Brian Kemp to Victory", by Jason Hopkins, Nov. 24, 2018:
A higher-than-expected number of black men voted for Republican Brian Kemp in Georgia's gubernatorial election, prompting questions of their voting habits in a post-Barack Obama era.
Democrat Stacey Abrams admitted defeat on Nov. 16, more than a week after Election Day 2018 had passed. Her concession ended one of the closest races — and one of the most controversial — in Georgia's modern history. Ultimately, Kemp won by nearly 55,000 votes out of around 3,939,000 total votes cast.
This margin of victory is much smaller considering Georgia law requires candidates to obtain more than 50 percent of the total vote or else face a runoff with the second-highest contender. In this context, Kemp escaped a second election with Abrams by about 17,000 votes.
As is typical for states in the deep south, white men voted overwhelmingly for the Republican candidate — where they made the vast bulk of Kemp's base on Election Day. Kemp also performed extremely well with white women, capturing about 75 percent of their vote. On the other side, black women — perhaps hoping to elect the first black female governor in U.S. history — voted for Abrams by a 97-percent margin.
However, it's one segment of the Georgia population that has raised eyebrows: black men.
Eight percent of black men pulled the lever for Kemp on Election Day, according to the Associated Press' VoteCast. CNN's network exit polling projected that number to be as much as 11 percent. The numbers reflect the double-digit support Donald Trump enjoyed from this demographic in Georgia following the 2016 presidential election. Exit polling following the 2016 election indicated that 15 percent of black men voted for Trump, bucking the norms of the previous two presidential election cycles.
Experts are surmising that black men are returning to their voting behavior before Barack Obama — the first black man elected U.S. president in history — entered the national political scene in 2008.
"Now that Obama is out, basically black men have gone back to where they were before" in terms of supporting the Democratic Party, Ted Johnson, a senior fellow at the Brennan Center for Justice, told The Washington Post. "The fact that Abrams got in the high 80s or low 90s means she outperformed Democratic candidates, pre-Obama, among black men."
(Photo by Jessica Mcgowan/Getty Images)
Before the 2008 election, roughly 82 percent of black men favored Democratic candidates — a close reflection to how they voted in the Georgia gubernatorial contest. Johnson attributes this disparity among black men and women to "self-determination and economic empowerment" themes found in conservative ideology, concepts that resonate among males. (RELATED: Stacey Abrams Declares Georgia Gubernatorial Race 'Not A Free And Fair Election')
"[T]hat entrepreneurial spirit is alive in the black community," Johnson said.
While the Georgia gubernatorial election has ended, the controversy surrounding the outcome has not. Abrams — a former state representative and romance novelist — has vehemently tried to delegitimize the election results. Abrams, without evidence, has claimed Kemp used his authority as the Georgia secretary of state to suppress the black vote. When Abrams admitted she would lose the election, she refused to use the word "concede," arguing it would "acknowledge an action is right, true, or proper."