NOVEMBER 27, 2018 BY ARCH KENNEDY
Let's settle this once and for all, shall we? Here is what happened. Abrams voted against online voter registration back in 2014 and founded the New Georgia Project (NGP) to register voters. This organization refuses to use Online Voter Registration and uses canvassers to help voters fill out paper applications. Most of the 53,000 registrations that were "pending" were flagged because NGP canvassers, who submitted the applications, did not make sure the applications were filled out completely and accurately. Those "pending" applicants were able to resolve the issue either online or by calling their local Board of Elections for help on getting it filled out correctly.
So, what if the "pending" voter arrives at the poll and has not resolved the issue yet? All they had to do was show their drivers license. What if they didn't have one? They would be given a "provisional ballot" and be informed they had three days to get the application corrected for their vote to count. Therefore, NO VOTERS WERE SUPPRESSED.
So, in short, Stacey Abrams' organization created the problem that was easily fixable and ALL of those "pending" applications could have been corrected.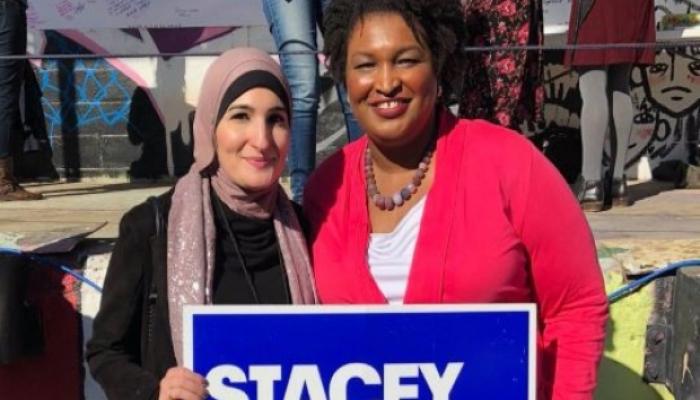 "Editorial: Stacey Abrams' Response to Fair Election Victory Is Indecorous at Best", by Augusta Chronicle Editorial Staff, Nov. 25, 2018:
We expected more. At least, we expected better.
When Stacey Abrams sat down with members of The Augusta Chronicle editorial board in October to discuss her run for Georgia's governorship, we recognized what a knowledgeable and engaging candidate she was. But her left-leaning agenda simply was not the right fit for a state that has risen and flourished for the past several years under sound conservative leadership.
When Abrams called for a vote recount, that clearly was within her rights as a candidate. A margin of a little more than 54,000 votes isn't particularly close, but she and all of Georgia's voters deserved closure to a long, hard-fought campaign.
But her bitter send-off – in which she cursorily acknowledged the victory declaration for Brian Kemp, but refused to concede officially because she still maintains Kemp somehow helped engineer the suppression of legal citizens' right to vote?
Abrams has acted disgracefully.
Count us among the people who are disappointed at some of the behavior at the polls. Long lines and the lack of voting machines sounds like more of a problem to be addressed at the county level than the state.
But the Abrams campaign kept spoon-feeding a narrative to media outlets that voter suppression in Georgia ran rife. Really?
"If Georgia's Brian Kemp is a vote suppressor, he's the least successful vote suppressor alive," National Review's David French pointed out. "Turnout in Georgia was immense. In the previous gubernatorial election, Republican Nathan Deal won with 1.3 million votes. In November, Abrams lost with 1.9 million votes. There were roughly 2.5 million total votes cast in 2014. In 2018, more than 3.9 million Georgians voted. That almost matches the total votes cast for president in 2016."
Here's a more accurate summary of what happened in the 2018 Georgia gubernatorial election: Brian Kemp received more votes than Stacey Abrams.
All of us – candidates and voters – want accurate and truthful voting procedures. A free society deserves that.
But Abrams' non-concession of a concession truly is beneath her dignity.