DECEMBER 6, 2018 BY ARCH KENNEDY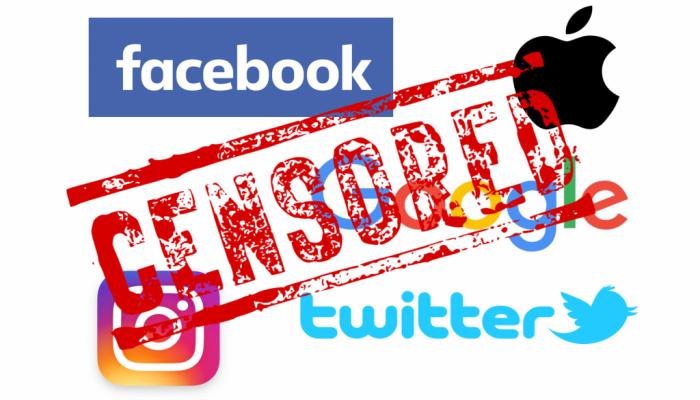 It is no secret that conservatives are being censored by Silicon Valley. I have had my share of censorship on Facebook and Twitter, but I believe this era of their social media dominance is coming to an end pretty soon. No company stays on top forever. Remember Blockbuster?
The point is, you cannot stifle free speech forever before it comes back to bite you. So far it has worked but we are in a different age now. With the internet, conservative media companies have sprung up revealing just how liberal the mainstream media is. If you watch elections, you see how close many races are. There is a reason for that. Half the country is conservative! That being said, we are starting to see other social media companies WHO BELIEVE IN FREE SPEECH springing up now and gaining followers at a rapid rate.
Gab.com CEO Andrew Torba recently put out a post: "Gab.com is growing. No brakes!" And, he's right! The graph below shows total Gab users has DOUBLED in just the last year.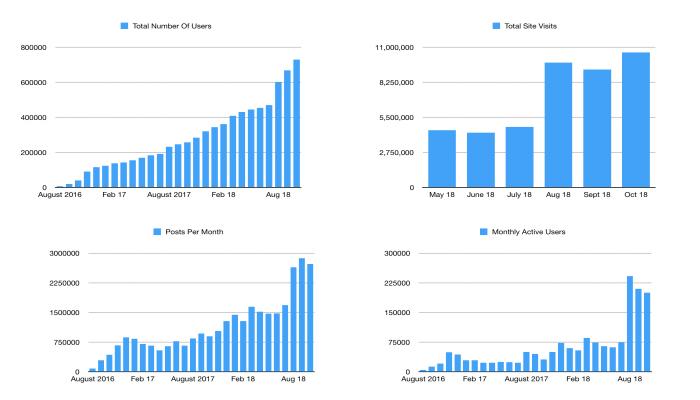 Picture Courtesy of Gab
Torba's profile states: "I'm fighting for a better internet that puts people first and promotes free speech for all." This is something ALL Americans should agree with, INCLUDING liberals. For, without free speech, you have no freedom. I do believe that many everyday democrats feel this way too, I could be wrong.
Another up and coming social media site is MeWe.com, whose platform is a bit different than Gab, but also promotes the concept of "Free Speech" for all. In their "about" section, MeWe touts: "MeWe is where you can be authentic and uncensored, the way you are in your real life."
We all, of course, remember the infamous Milo Yiannopoulos' banishment from Twitter a while back. Now, the up and coming conservative journalist Laura Loomer has been the latest victim of Twitter banishment and that has really riled up her conservative followers. She had built up a following of more than 250,000. Then, Laura had her blue check removed during the midterm elections and was finally completely silenced when she started getting a big voice. None of what she ever stated was false, but it was at times "politically incorrect" which we all know goes against Twitter's "community standards". Insert eye roll here.
So I ask ALL AMERICANS. Are you sick of the totalitarian approach of the social media giants yet? Do you truly want free speech for all? I do. Without it, we are not a free people.