JANUARY 21, 2019 BY RAY BELL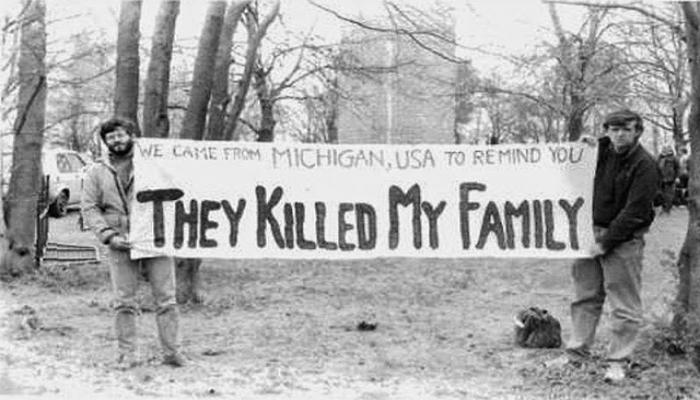 In 1985 shortly after Reagan was inaugurated for his second term plans were made for him make a trip to W. Germany for the 40th anniversary of VE Day. Chancellor Kohl asked Reagan to do this as a show of friendship between W. Germany and the United States. Kohl suggested a military cemetery in Bitburg that had 2,000 US soldiers buried there.
Michael Deaver a senior aide to the President went to Bitburg to check out the location prior to the announcement of the visit. The snow was higher than the gravestones and Deaver did not realize that 40 plus members of the SS were buried there. The US soldiers' remains had been moved.
This caused an international incident and outrage by the Democrats back home. Reagan gave the speech despite the controversy because he had promised Chancellor Kohl.
Reagan spoke again before departing W. Germany and said, "This visit has stirred many emotions in the American and German people too. Some old wounds have been reopened, and this I regret very much because this should be a time of healing."
Michael Moore and a group traveled to W. Germany to protest Reagan's visit. He was in the audience with a Jewish friend holding a banner saying, "We came from Michigan, USA to remind you: They killed my family". The video of Moore was played over and over by the media back home.
Michael Moore participated in the Women's March in 2017 despite the antisemitism of its organizers and their embrace of Louis Farrakhan. He has no problem with Linda Sarsour, Rashida Tlaib, and Ilhan Omar who harbor openly anti-Israel sentiments.
Despite the efforts by Michael Moore to taint the Reagan administration as harboring antisemitism, the Bitburg controversy blew over. Michael Deaver resigned and that was the end of it.
Thirty-four years later the progressive left is embracing antisemitism and lying about the dangers of radical Islam. I have seen prominent members of the LGBTQ community in San Diego post pictures suggesting Islam tolerant of the LGBTQ community and that wearing a MAGA hat is racist.
The progressive left wants a different country and a new constitution. To achieve that goal
embracing radical Islam and antisemitism is no big deal. The Green New Deal that will save the planet and bring social justice will transform this country into a socialist one. Anyone who disagrees with this agenda is a racist.
That is their goal. I have said this many times and I will say it until I cannot anymore. Our constitution limits what government can do. The progressive left wants a constitution that says what government can do under the guise of equality, diversity, inclusion, and protections.
In 1985 according to the progressive left, it was unacceptable for a US President to speak in a cemetery that had SS members buried in it. In 2019 we have a Congressperson with a map of the Middle East with Israel replaced by Palestine and another who is on the foreign affairs committee that refers to the only democracy in the Middle East our friend Israel as evil. The progressive left is silent. We must stop these people and defeat them politically and permanently!