JANUARY 25, 2019 BY RAY BELL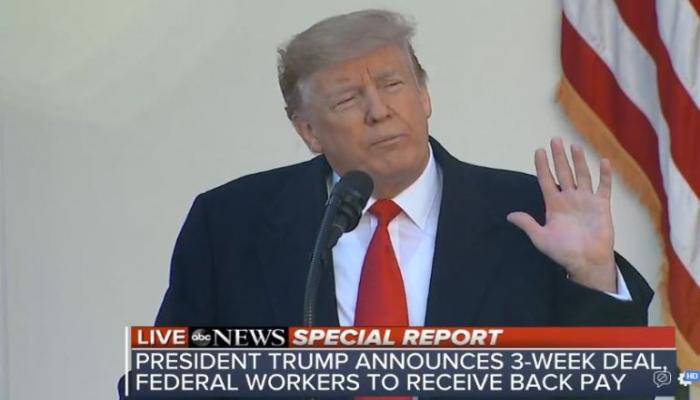 A couple of days ago, Lindsey Graham asked President Trump to re-open the Government for three weeks to negotiate a border security and wall package. In exchange, Graham and Senate Republicans promised to back Trump if after three weeks the request for the wall is not funded by Congress.
President Trump agreed to that today and it is brilliant. Here is why. President Trump will direct the Army Corps of Engineers to build the wall under the National Emergencies Act. The Democrats will freak out and want to stop him. The mechanism to stop him is not the courts, it is a joint resolution of both houses of Congress.
Because Trump opened the Government at the request of the Senate Republicans there is no way a vote to stop him in the Senate will happen. This will leave the House passing resolution after resolution that will never be taken up in the Senate.
The Democrats will go to the courts demanding an injunction to stop it. They will likely get one from a lower court, but the wall will be finished or almost finished by then. The lower court will be overturned.
The American people don't like the government shutdown. They will not be upset with the Army Corps of Engineers using existing funds to build a wall. The spectacle in the House along with the court battles to stop it are bad optics.
All the many thousands of Democrats running for President will be enhancing the bad optics by running left on border security to please the AOC wing of the party. This will define the Democrats correctly for open borders and add to the narrative that the Democratic Party as an extreme radical socialist party. Brilliant play Mr. President!