MARCH 1, 2019 BY ARCH KENNEDY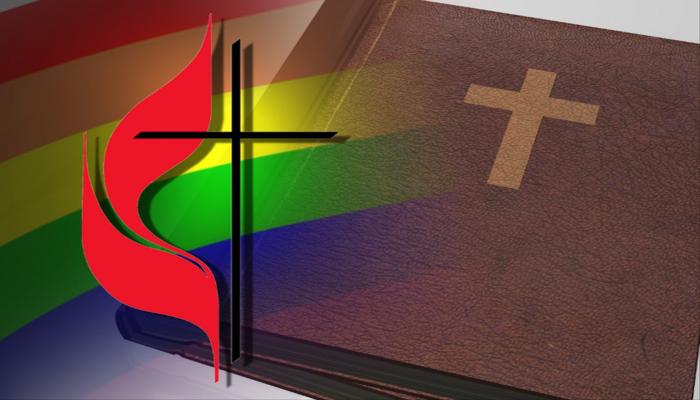 I may not be too popular with my views on this topic, even with some conservatives, but that is ok. This is VERY personal for me and something that I refuse to make political.
The United Methodist Church voted Tuesday to uphold and strengthen its ban on same-sex marriage and LGBTQ clergy in a 438-384 vote. This vote reinforced a United Methodist Church policy established in 1972 which stated that "the practice of homosexuality is incompatible with Christian teaching".
My mother suffered from rheumatoid arthritis all of her life and was completely bed-ridden with 24-hour care her last 12 years of life. I was often very angry at God for allowing a good woman to suffer basically all of her life so terribly. What did she do to deserve this? But, as I grew in my faith, I realized my faith in Christ did not mean a guaranteed "easy life". In fact, sometimes it could be just the opposite. But, I also realized that this life is but a blip on the screen compared to an eternity with my Father in heaven afterward.
I have grappled with my sexuality and my faith all of my life. I went through a time where I left God and made my sexuality the center of my universe. Youth and hormones being the big instigator of that. But as I have gotten older and sex not being as important, I have come to a point where I ask myself, is my homosexuality my "arthritis"? In other words, maybe God made me this way to learn something. Maybe I was created to be celibate and put God first.
I refuse to make this issue political as my relationship with Christ is just that…a relationship. So many in the gay community make their sexuality the center of their universe and in doing that, lose a relationship with God. Many LGBT have left the church because of "hurt feelings" and feeling attacked. They feel God has left them. Wrong. "People" have made them feel that way. Because I won't toe the line, I have been shunned by the liberal gay community as being a "self-loathing" gay man…a traitor.
So, where do I stand on the United Methodist Church and their strengthening ban on gay marriage and LGBT clergy? I have to say that they are perfectly entitled to do so. My sexuality does not define me so I do not look at this announcement as a stab at my being and I don't believe they are trying to do so. The church is reinforcing their belief that marriage is between a woman and a man. Frankly, I agree. As far as LGBT clergy serving in the church, it basically goes along with the same idea that homosexuality is incompatible with Biblical teachings.
Many gay activists will continue to crucify the church for this action. I will not. Christ is first in my life and I will continue to seek Truth from my Creator.
Finally, I have two things to say to both sides of the issue.
To the gay community: it isn't about you! It is about Christ and his love for ALL of his children. Seek Him!
To Christians: be a little kinder to LGBTQ on this topic of homosexuality. We cannot help our same-sex attraction. What we do with it is our own personal journey. Not yours. Jesus loves ALL of His children.