JUNE 29, 2019 BY ARCH KENNEDY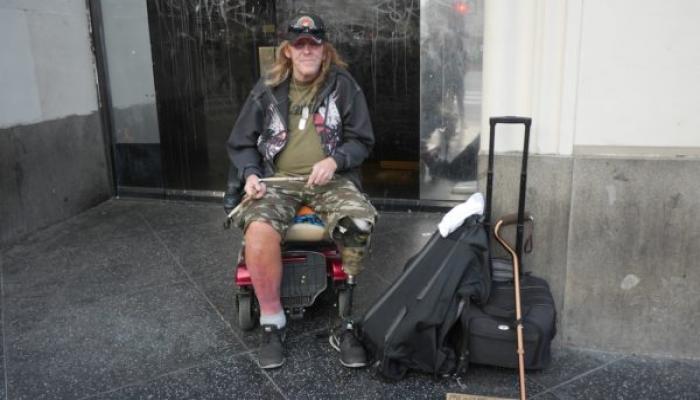 During the Democrat Presidential debate this week, the moderator Savannah Guthrie asked if their healthcare proposals would provide coverage for illegal aliens, or as she put it, "undocumented immigrants". All ten candidates raised their hands. So that means that free healthcare for everyone including illegal aliens is paid for by you, the American the taxpayer. Someone has to pay for it! Nothing is free in life.
The Democrats have will have a hard time winning in 2020. Why? Their policy. Their agenda is open borders, which is "lawlessness", and pro-abortion, up until birth AND AFTER. This is not a winning agenda.
I was doing some research about our veterans and found some startling statistics. Data from the U.S. Department of Housing and Urban Development records in a single night:
37,878 veterans were experiencing homelessness.
Veterans make up approximately 9 percent of all homeless adults
Most homeless veterans were without children; only 2 percent were homeless as part of a family.
90.8 percent were men, while 8.5 percent (3,571 veterans) were women.
This is disgraceful and what is even more disgraceful is that Democrats are more worried about opening our borders and giving illegal aliens benefits that our veterans should be getting.
Have you ever heard the phrase, "charity begins at home"? There is a lot to be said for that. Our first responsibility is for our own and here is why. The United States is one of the most charitable countries in the world and there is a reason for that. Our great country is based on Judeo-Christian values. Much of our charity comes from local churches as well as missionaries who travel to foreign lands.
So, if you have open borders, it allows for all kinds of cultures to infiltrate our country. This in turn "waters down" our "Judeo-Christian" base and we lose the values that made us the greatest country in the world. Democrats believe the government should provide the "charity" to the unfortunate. The problem with this philosophy is that this is not freedom. The government must take from one group and give to another by force. America is the most giving because of our values and capitalism. Capitalism has allowed men and women to rise in the ranks and become wealthy. In turn, many of these people give to those less fortunate around the world.
We cannot continue to be the most giving country in the world if we have open borders. It will only weaken us and render us useless.