SEPTEMBER 24, 2019 BY ARCH KENNEDY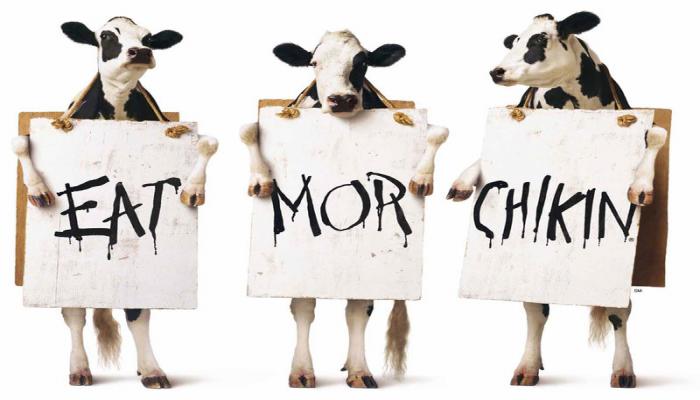 My grandfather was friends with Truett Cathy. Paw Paw knew Truett when he had his first chicken restaurant. I don't even think it had the name "Chick-fil-A" yet. Cathy was a member of the First Baptist Church in Jonesboro, Georgia not far down the road from our farm that Truett would end up buying from us years down the road. He taught Sunday School there for more than 50 years and used the Bible as his guide-book for life.
The recent hostility toward the fast-food chain stems from a statement Truett Cathy made way back in 2012 that he believed in traditional marriage between a man and a woman. Liberal media also drug up information that he gave money to two socially conservative organizations, the Salvation Army and the Fellowship of Christian Athletes. Both are known for their views on traditional marriage.
After hearing from some unhappy customers and some store operators and employees, Cathy later said: "I'm going to leave it to politicians and others to discuss social issues." And that alone should have been enough. But, democrat activists would not be happy with that. Chick-fil-A was banned from two airports within two weeks for the offense of contributing to Christian groups deemed anti-gay by their critics. The San Antonio City Council voted to exclude the restaurant from its airport, and Buffalo, NY, soon followed in the ban. Protesters recently followed suit and performed demonstrations outside a Toronto restaurant.
The Cathys are allowed to have their own views. They do not discriminate. They hire and serve the LGBTQ community. In fact, do you remember the Islamic terrorist attack at Pulse nightclub in Orlando? Omar Mateen murdered 49 LGBTQ citizens and wounded 53 where an Orlando police officer said: "It's terrorism in Orlando," and "He pledged something to the Islamic State." What did Chick-fil-A do? They opened their doors on Sunday at several of their Orlando stores to help those in need. Team members prepared food for those standing in line to donate blood to victims of the tragedy. Chick-fil-A is closed on Sundays, by the way.
A few members of our awesome team decided to go into work on a Sunday and make some food for people waiting in line to donate blood. We love our city and love the people in our community. #prayfororlando

Posted by Chick-fil-A Lee Vista on Sunday, June 12, 2016
I am a gay man who supports and loves Chick-fil-A and support Americans' freedom to have the views they wish and to speak freely. It is the political enemies of Chick-fil-A who are the intolerant ones. I say "Eat Mor Chikin!"