SEPTEMBER 24, 2019, BY JIM DWYER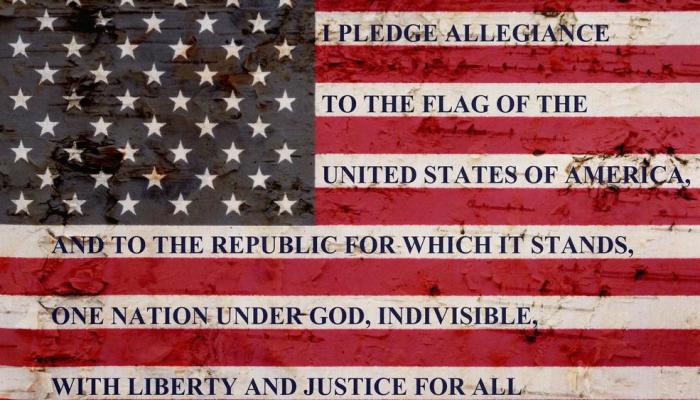 One of my earliest memories is the first day of kindergarten. Ms. Lynch, our teacher, on the first day of classes, told us to stand and place our right hand over our hearts while we recited the Pledge of Allegiance to the Flag.  I remember that moment well. I felt it was the most important thing I ever did.  I was pledging my allegiance to the United States of America.
Since then I have seen and experienced many things in my 55 years on this earth.  I've seen Neil Armstrong walk on the moon.  I watched in awe as the United States celebrated the Bicentennial in 1976. I saw the United States and the Soviet Union come together as one in space with the Apollo/Soyuz docking.  I watched in angst and trepidation with most of the United States as Americans were taken as hostages in Iran and held for 444 days. I've seen the attempted assassination of President Reagan.  I mourned with the country when the Space shuttle Challenger blew up.  I watched in horror the horrific attacks of September 11, 2001.
Throughout all these events I witnessed the resolve and love for the United States by our elected officials.  No matter who the President was, our elected officials came together for the sake of the country.
Fast forward to today.  We have President Donald Trump, a man that gave up a life of privilege to serve on behalf of all the citizens of the United States.  He could be sitting back relaxing.  Instead, he is scorned and ridiculed by the left and some on the right.  Not because they think his policies are bad, because he has exposed the Deep State or Establishment for what it is.  They know he is beholden to no one.
The latest is the Ukrainian government issue which, like the "Russian collusion", is nothing but a smokescreen.  The Deep State or Establishment needs President Trump GONE because he has single-handedly exposed them for what they are,  globalist politicians that want to advance a one-world government rather than advance this Great Republic.
Donald Trump, despite Congress placing roadblocks in front of him every step of the way, has kept most every promise he has made.  More people are working than at any time in history yet the left speaks as if people are living a life of destitute.
More miles of the border have been built and fortified than any time in recent history.  All without the help of Congress.
People have more money in their pockets because of a historic tax cut.
I can only imagine where the country would be if Congress actually worked with the President.
Although I have seen many things in my life, the current state of affairs in the country has me wondering what will become of my wonderful United States of America.  Even Rome fell. I pray the United States doesn't.