JANUARY 2, 2020 BY RAY BELL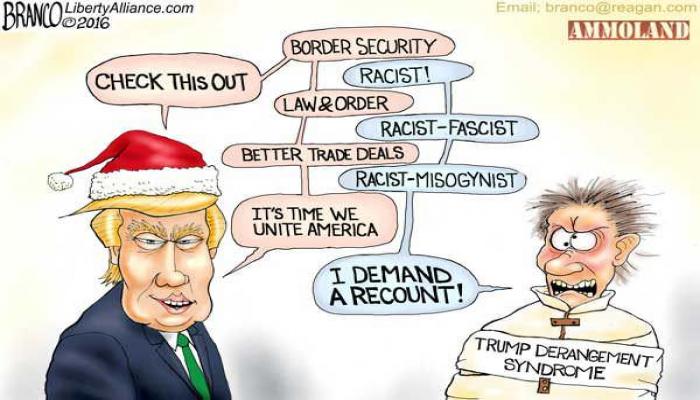 Here are the five manufactured Trump hysterias to watch for in 2020.
1. Foreign Policy
What just happened in Iraq with Iran backing an attack on our embassy is just the beginning. Look for Iran, NK and others to cause trouble around the world. Rogue nations don't want Trump re-elected. These nations will create problems knowing the democrats and the media will use it against Trump saying he creates instability around the world.
2. Economy
There will be stories of a recession around the corner. They will cite the inverted yield curve and or any fluctuations in stock market. Also, the economy is only benefiting the wealthy. The stock market goes up and down. The inverted yield curve is complicated regarding predicting recessions. The economy is benefiting working people and the middle class. The media will lie about all of it.
3. Immigration
There will be more caravans this summer of asylum seekers. The Democrats and media will be back to kids in cages. Look for any incidents on the border where immigrants are injured or killed to be blamed on Trump.
4. Orange Man Bad
Sadly there will be mass acts of violence this year and Trump will be blamed for them all. Trump will insult a lot of people this year(good) and the media will gin up outrage over it. Racist, homophobe, etc. More stories that he is unstable citing anonymous White House sources.
5. October Surprise
There will be a story in The NY Times that Trump in his youth was suspect in the unsolved murder or disappearance of a girl. They will cite the son or daughter of the deceased law enforcement officer who investigated the crime who will claim Dad told us before he died. The NY AG will launch an inquiry.
The Democrats will attack McConnell with these hysterias for not having an "honest" impeachment process. None of this will work. All the Democrats have is lies. Only one man can fight back and that is President Donald J. Trump!