JANUARY 9, 2020, BY ARCH KENNEDY
I did 17 years in the news business working as a certified Meteorologist. I spent time at several local markets and 3 national networks. I will never forget my first job in Macon, Georgia. I was sitting at my desk in the newsroom and I heard my news director scream out loudly, "We have a murder!". I will never forget how shocked I was at hearing such an inhuman exclamation. Someone had been killed! What I learned as the years went on, is that sex, murder, etc. sells. This is what gets the ratings. It was also disheartening how even me, a very sensitive person over time, became very desensitized to these horrific stories.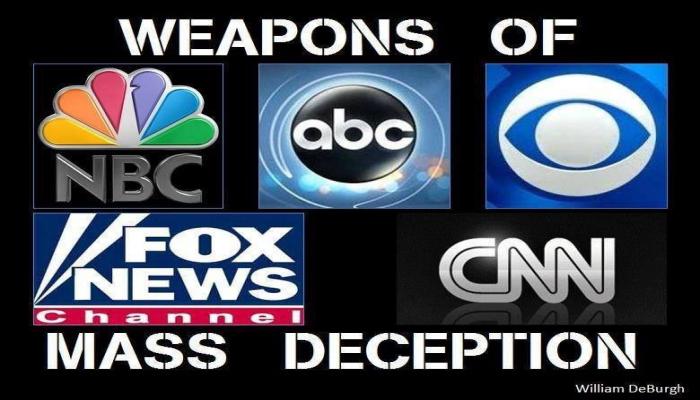 There are 3 big reasons I feel folks should stop watching network news at this point in our history.
Sensationalism has gone through the roof. Just recently, missiles were launched from Iran at two military bases located in Iraq. The networks went crazy! Before knowing ANYTHING, you would have thought the world was literally coming to an end, even though President Trump ASSURED us that all was well. The networks, despite this, continued to cause unneeded alarm, scaring many Americans.
The mainstream media is HIGHLY liberal and has tremendous power to influence. They are using their power dishonestly preying on many Americans that are not that savvy as to what is going on. Not everyone is an activist as I am following this stuff daily. Most people just check in to news every once in a while without realizing that, what they are viewing, might not be entirely true or even completely false at this point.
The news business has always been very liberal and in the past at least tried to appear unbiased. I emphasize "tried" as it is still apparent looking back in history that stories have not always been completely truthful. But today, the national networks are not even hiding their bias anymore and spreading complete lies multiple times a day. It has become almost impossible for honest Americans to find a truthful source of news. Because of this, networks have literally become dangerous as they, along with social media, have a mission to eliminate free speech from conservatives with a different point of view.
We are not a free society without free speech for everyone and powerful networks have the ability to limit honest Americans from making their own decisions and opinions BASED ON FACTS. There is one bit of good news. Many conservative online sites counter the liberal lies from the mainstream media and I have given some great sources to my followers often.
It would be nice to turn on the TV again and trust your network news but those days are over. My advice. Stop watching television news and get your news online.