SEPTEMBER 2, 2020 BY RAY BELL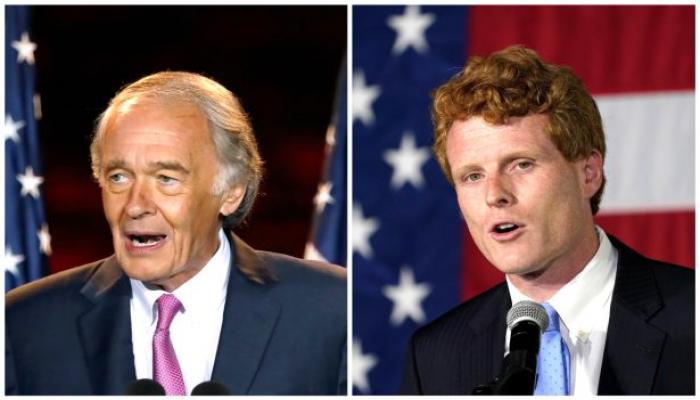 Joe Kennedy was seen as the rising star in the Democratic Party because he would be the bridge between the young progressive wing of the party and the traditional democrats. Joe like his Great Uncle Ted had many close personal friendships with Republicans. He decided to run for Senate because he was being primary challenged for his House seat by a justice democrat. The conventional wisdom was that the justice democrats would back him for the senate. They instead backed 77-year-old Markey.
The justice democrats or the progressive wing who openly have contempt for baby boomers and white men seem to back a candidate if they fully embrace their agenda. Joe was not that much ideological different than Markey. He was almost 40 years younger. Why would they choose Markey an older white male over Joe a younger white male with virtually the same position on the issues?
The answer can be found by what is going on in the Democratic Party. The energy is clearly in the progressive wing of the party and they want full-blown socialism and destruction of capitalism. I do not believe that Markey and Joe are for that. They are big-government liberals no question about that. They would not be for the dismantling of our system that Ilhan Omar has called for. Joe being almost 40, presents a problem to them.
He could conceivably be in office and party leadership for the next 40 plus years. This will likely be Markey's last race and he will be gone in a little over 6 years. I think a strategic calculation has been made to push the older Democrats left and get what is possible from them knowing within the next decade they will be gone and replaced with a progressive. Joe had to go. He is viewed as an obstacle to the future dismantling of capitalism as the economic system in the United States.
The election of the radical "squad" in 2018 was not a fluke. It is a part of a larger ongoing strategy to make the Democratic Party the only political party in a socialist United States. Lincoln warned that the destruction of the United States would happen from within. Reagan's farewell address talked about keeping up our guard and informed patriotism. The lessons left to us by these two Presidents are now more relevant than ever.