JANUARY 20, 2021 BY ARCH KENNEDY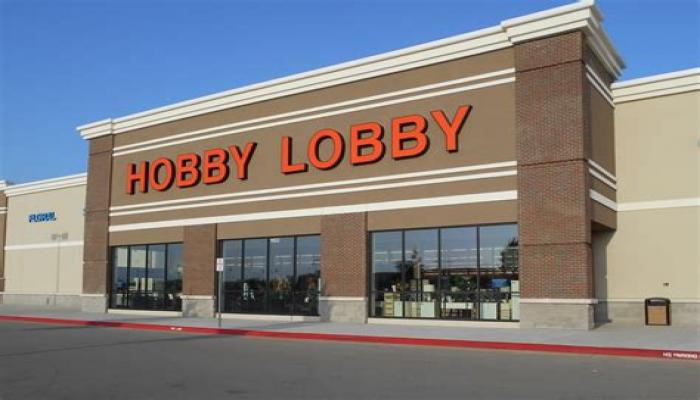 Ok, friends. You asked for it so here you go. As Democrats have forced us into a country divided, many of you have asked me what companies support conservative principles. Here is a list featured on Conservapedia. This seems to be a fluid selection these days so it is always good to go back for updates periodically. Enjoy!
Very conservative
The following are companies that openly support conservative principles while refusing to support most if not all liberal ones.
Charity Mobile
Cintas Corporation (Business services company)
ConocoPhillips Corporation (energy provider)
ExxonMobil
Hemispheres
Hobby Lobby
Mardel
Molson Coors Brewing
Patriot Mobile
Sheetz
Uline Inc
Somewhat conservative
The following companies support some conservative causes and principles but do not seem to take a strong stand solely in their favor. These typically offer minor support to liberal causes, but from a statistical standpoint are still more conservative than not.
Abbott Laboratories (Similac, Pediasure, Pedialyte, etc.)
Applebee's (DineEquity, Inc.)
Arby's (Roark Capital Group)
Brave
Bass Pro Shops
Cabela's (owned by Bass Pro Shops)
Guitar Center (parent of Musicians Friends)
Flowers Foods (Wonder Bread, Tastykake, Nature's Own, Bunny Bread, Mrs. Freshley's, HomePride, etc.
Gold's Gym (TRT Holdings)
Goya Foods
Murphy USA
New Balance
Omni Hotels (TRT Holdings)
Outback Steakhouse (Bloomin' Brands)
Progressive Insurance
ProPay
Publix Super Markets, Inc.
Remington (Cerberus Capital Management, which includes Marlin Firearms & Advanced Armament Corporation)
Urban Outfitters
White Castle System
Winn-Dixie (Southeastern Grocers)
Yuengling (craft beer company)
Slightly conservative
The following companies seem to show slight leanings or preferences towards conservative principles and causes, but do not seem firm or determined in this trend. Liberal causes are usually also supported at least in part, but overall, they tend to favor conservatism slightly.
Ace Hardware Corporation
American Greetings Corp
Amway/Alticor Inc.
Anheuser-Busch
AutoZone Inc.
Bed Bath & Beyond (parent of Buy Buy Baby, Christmas Tree Shop, Cost Plus World Market, and One Kings Lane)
BJ's Restaurant & Brewhouse
Blue Bell
Carl's Jr.
CenturyLink
Cracker Barrel Old Country Store
Domino's Pizza
Dr. Pepper Snapple Group (Dr. Pepper, 7UP, Mott's, Snapple, A&W Root Beer, Crush, etc.) https://www.2ndvote.com/business-entity/snapple/
Expedia (including Hotels.com, Orbitz, Trivago, Travelocity, and Hotwire)
Fruit of the Loom (Berkshire Hathaway)
Hanes
KFC (Yum! Brands)
Koch Industries (Angel Soft, Rock Island Oil & Refining Company, Invista, Koch Minerals, Georgia-Pacific, Molex, Koch Fertilizer, Flint Hills Resources, Koch Pipeline, Matador Cattle Company, and Guardian Industries)
Las Vegas Sands (casino and resort)
L.L. Bean
Long John Silver (Yum! Brands)
Menards
OverStock.com
Perry Ellis International (owns multiple apparel brands)
Ross Stores
Taco Bell (Yum! Brands)
Debatable whether conservative
The following are companies that give mixed signals, some in support of conservative principles, and some the opposite. This conflicting activity makes their beliefs and intentions difficult to discern with certainty, warranting some debate.
Auto Zone (parent of AutoAnything, ALLDATA, and Chief auto parts)
Avis Car Rental (Avis Budget Group)
Best Buy
Boeing Co
Budget (Avis Budget Group)
Coldwell Banker (Realogy)
Comcast
Cooper Tires (Cooper Tire & Rubber Company)
Dodge/Ram Trucks (Fiat Chrysler Automobiles/Stellantis)
Ford Motor Co.
Health Net
Hormel
Howard Johnson
iHeartMedia Inc
Kraft Heinz Co (3G Capital)
Krispy Kreme
Longhorn Steakhouse (Darden Restaurants)
Marshalls
Nissan
Olive Garden (Darden Restaurants)
Papa John's
Payless Car Rental (Avis Budget Group)
Red Bull
Regal Cinemas (Anschutz Corp)
Royal Dutch Shell (Shell Oil)
Safeway Inc. (Cerberus Capital Management)
Schnucks
Southwest Airlines
Staples Inc.
Stop & Shop (Ahold Delhaize)
SunTrust
The Capital Grille (Darden Restaurants)
TJ Maxx
United Technologies (Otis, UTC Climate, Controls & Security, Pratt & Whitney, and UTC Aerospace Systems)
USAA
Waffle House Inc.
WayFair Inc.
Wegmans (supermarket)
Xerox
No longer conservative
These are organizations that historically may have shown conservative interests, but no longer seem to do so. Although sometimes perceived as conservative, their more recent actions indicate otherwise.
AT&T
Burger King (3G Capital)
Chick-Fil-A
Dell Inc.
Dick's Sporting Goods
Dollar Rent A Car (Hertz)
FedEx
Lowe's Corporation
Macy's (and Bloomingdale's)
McDonald's Corp
PepsiCo Inc.
Target Corp
The Walt Disney Company
Wal-Mart Stores
Wendy's Co
Neutral
These are companies that do not seem to engage in politics of any sort, instead of focusing solely on running their businesses.
7-Eleven (Seven & I Holdings)
Advance Auto Parts
Aeropostale (parent of Bethany Mota, FreeStyle, Brooklyn Calling, and United XXVI)
Air Canada
Aldi
American Financial Group (Insurance)
Applebee's Neighborhood Bar and Grill (DineEquity, Inc.)
AutoNation
Blimpie Sandwiches
Boston Market (restaurant)
Champs Sports (owned by Foot Locker)
CiCi's Pizza
Cinemark Theatres (parent of Rave Cinemas and Century Theatres)
Circle K (Couche-Tard)
Crazy 8 (clothing retailer)
CST Brands (fuel and convenience retailer; parent of Ultramar)
Cumberland Farms (fuel and convenience retailer)
DHL
Dillard's
Dollar Tree (owner of Family Dollar)
Family Dollar (owned by Dollar Tree)
Flower Foods
In-N-Out Burger
LG Electronics
Party City (owned by AMSCAN Holdings, Inc.)
Petco
Pizza Ranch
Tim Hortons
Smucker's
Steak 'n Shake
Zales Jewelers (parent of Jared, Kay Jewelers, Peoples Jewellers, etc.)
Zaxby's