MARCH 3, 2021 BY ARCH KENNEDY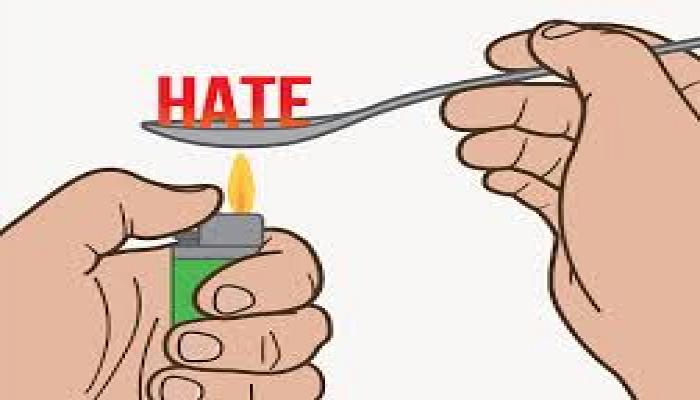 We are in some dark days, folks. We are being told what we can say and what we can think. There is no place for free thought anymore and that is scary. As most of you know, I have a passion for politics. After I left TV news, I seriously thought about going into politics as a career. But as time has progressed, I have realized I have way too much of a heart to do it.
That being said, through a decade in and out of detox hospitals for alcohol abuse, I finally decided that God was calling me to pursue a career helping others with addiction. It's a great place to be, knowing your purpose as I have been searching for it ever since I left television.
I encountered a lot of hate and bigotry as an online political activist for 5 years. It takes its toll on you to be open about your political opinions for sure. What I never thought I would see is bigotry in the area of addiction recovery. Well, it happened and it was not only shocking but extremely hurtful. Recovery 12-step groups are supposed to be support for your addiction no matter what walk of life you come from. In other words, ALL ARE WELCOME. Or, at least that is what I used to think. Not anymore.
As I have begun to explore a career in addiction recovery, I started searching out some good groups on Facebook to join in the conversation and hopefully help other addicts and get help when I needed some help myself. Two groups would not allow me in. Why? Because I am a conservative Christian. How do I know? One of my first posts in these two particular groups was introducing myself. One group never approved my post and the second group allowed my post but removed the ability for anyone to comment.
One reason was that they thought I was advertising a business of helping addicts which I understand. I was not but I can see how my post may have seemed that way. I immediately added a line that I was NOT advertising. But how do I know that it was really bigotry? I private messaged one of the admins for one of the groups. We had some back and forth and the last message she sent me was a screenshot she took of a post ON MY OWN PAGE inviting people to a 12-step group that combined Biblical scripture with the 12-steps. She stated "We are a spiritual, not religious program" and "It was your last strike against rules." I politely replied that the post was on my own Facebook page and not put in her group. Silence. No response. After our conversation, I was removed from the group. Unbelievable.
The Left better do some HEAVY soul searching. They are canceling conservative Christians all over the place. But when you see it in the area of addiction recovery, that is really bad. God is leading me where I need to be. I am SO THANKFUL I found a 12-step program that combines God's Word with the steps.