OCTOBER 4, 2021 BY ARCH KENNEDY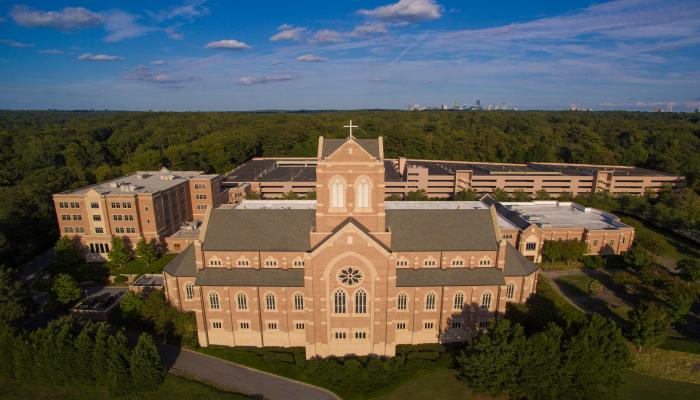 I want to start off by saying, what I am about to tell you is not out of vengeance. But I do feel that people need to hear my story and I also hope that my words will help someone else who has suffered the same pain as I have. For the first time in my life, I was rejected from joining a church because I am gay. The particular church is The Church of The Apostles in Atlanta, Georgia.
Two months ago I attended their "First Look" class which is for those wanting to become members. After that, I scheduled my interview with one of the pastors on the next step to becoming a member. I was so excited because, after years of going to church here and there, I never wanted to be a part of a church community more than The Church of The Apostles. At this time in my life, I have a deep need for fellowship with other Christians. I have never felt like I belong anywhere. I don't fit into the gay world because I am a conservative. I don't fit into the straight world because I don't have a wife and kids. Becoming a member of this church would have really helped my self-esteem and made me feel part of a loving community. I have never needed it more than now.
I was doing men's Bible study and the associate pastors were urging me to do a 26-week ministry called "Living Waters" which states:
The discipleship and prayer ministry of Living Waters addresses the roots of relational and sexual issues that ensnare Christians into unhealthy living. Living Waters is about finding a way to admitting brokenness, and finally accepting the only way to wholeness is by discovering what the healing power of a relationship with Jesus really means.
It sounded like a wonderful thing for me. I thought it would help me grow in my relationship with Christ and help me at least understand why I was gay. In hindsight, I now know that they wanted to "convert" me before granting me membership. Here's the thing. I have prayed for years not to be gay. I have spent many a day praying to God for me to be attracted to women. I still do this today! But, I could never promise a church that I will have an attraction to the opposite sex one day. All I know is that if you put a pretty woman and man in front of me, I will be attracted to the man. So because I say that I don't know if I could ever have opposite-sex attraction mean I don't have faith? I read Scripture daily in hopes of the answer someday. Until then, I have to be honest about who I am and that should not deny me the chance to follow Christ with fellow believers.
I find Michael Youssef's sermons profound and I love the fact that he does not "sugarcoat" the Scripture just to make people feel good. Dr. Youssef tells it like it is and he is not afraid to lose members for preaching God's truth. I really admire that. So many churches today in an effort to keep and grow members have become "social justice" churches and don't put Christ first and ignore what God is teaching us in Scripture. To me, that is very dangerous as we need to hear the Word even if it makes us uncomfortable. This allows us to repent and strive to be like Jesus. Sometimes the truth hurts but I believe we must hear it for spiritual growth.
Those who know me, know of my struggle with my faith and my sexuality. One thing I have said time and again, is that I will NEVER try to change the word of God just to suit my needs. I was honest about this struggle with the pastors at The Church of The Apostles. I could have possibly understood their not accepting me if I had told them that it is perfectly fine to be gay and that God has no problem with it. But, I never said that. I was just honest with my struggle. That being said, I believe that this church should reread Luke 15:1-7:
15 Now the tax collectors and sinners were all gathering around to hear Jesus. 2 But the Pharisees and the teachers of the law muttered, "This man welcomes sinners and eats with them."
3 Then Jesus told them this parable: 4 "Suppose one of you has a hundred sheep and loses one of them. Doesn't he leave the ninety-nine in the open country and go after the lost sheep until he finds it? 5 And when he finds it, he joyfully puts it on his shoulders 6 and goes home. Then he calls his friends and neighbors together and says, 'Rejoice with me; I have found my lost sheep.' 7 I tell you that in the same way there will be more rejoicing in heaven over one sinner who repents than over ninety-nine righteous persons who do not need to repent.
Now I ask you if Jesus can do this, should not the church? I think the answer is a resounding YES! Churches should never reject a person who wants to follow Jesus Christ. Never. Maybe the pastors at The Church of The Apostles forgot this verse. Or maybe, just maybe they are imperfect sinners just like me.