DECEMBER 13, 2022 BY ARCH KENNEDY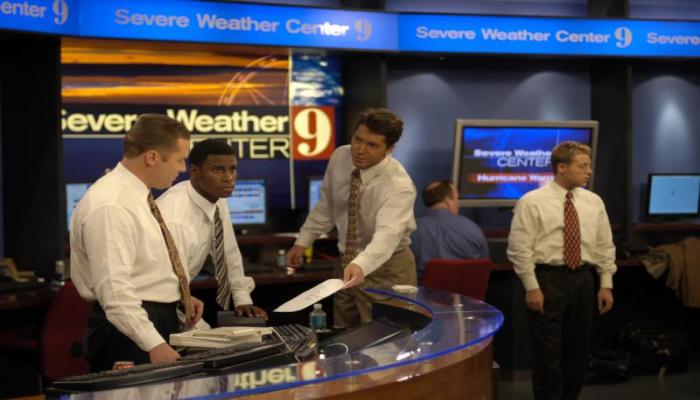 (This blog is part of a series of articles on overcoming life's challenges to achieve your purpose and goals. Want to read more? Purchase my new book, "The Weather's Fine: My Method for Overcoming Life's Challenges" at ArchKennedy.com.)
I developed a love for weather in high school. Growing up on a farm in the middle of nowhere, I remember being able to watch storms come in from a distance. Summer thunderstorms were the best. After a hot day playing outside and going swimming, I can remember feeling cozy coming back inside when a thunderstorm would approach during the afternoon heat. There was nothing better. 
At that point, I had not yet developed a fear of what severe weather was capable of doing. This infatuation with the weather increased as I got older, and in high school, I actually had thought of meteorology as a career.
As I started college, I was quickly warned of my career choice. But by surviving and thriving in this industry, I would later prove my family wrong. After a rocky start to my college experience and almost flunking out because I was more focused on having a good time, I buckled down and was finally accepted into the meteorology school of FSU in 1991. 
They were in the top five schools in the country for meteorology, so I was extremely excited. I will never forget my advisor and his first words to me. He looked at me and said: "Arch, I can see a twinkle in your eye, and I can tell you like to have fun. Are you ready for this major? It is not going to be easy." I answered, "Now more than ever, sir. "
My Discipline Mostly Pays Off
As I disciplined myself to achieve this career goal, I steadily rose through several jobs eventually working four and a half years as a meteorologist at The Weather Channel, CNN, and the number one Atlanta affiliate, WSB. By 2004, I realized I was stagnant, and looking back, I know why. 
My alcoholism had developed during this time, and it was beginning to affect my on-air work. Drinking became a daily event as a way to calm down from work. Then, the cycle of stopping and starting again would set off panic attacks at work, and it was getting harder and harder to hide it. This was where I was introduced to Alcoholics Anonymous (AA) and began attending daily meetings. Later with the help of professionals and those around me, I would buckle down and end my career on a successful stint as Chief of Meteorology in Nashville TN. 
My Difficult But Right Decision
Through a series of events with my Mom's health, I moved home on Thanksgiving 2010 to be with her. I didn't know it at the time, but my meteorology career was dead and buried. The next ten years would prove to be the most challenging and agonizing period of my life, both personally and professionally.
Today, I realize how the news industry has changed dramatically since I left the business. In the quest for viewership, the news business has leaned toward opinion and sensationalism rather than news telling to gain the shock value to retain viewership. Because of this, many Americans don't trust TV news anymore. And fewer and fewer people are watching it.
I'm Still Learning
Today, I'm still in the process of establishing a new career, and it has been a rollercoaster ride. But the most important decision in my life has kept me pressing forward–my spiritual belief and faith in Jesus Christ. His relentless love for me has never changed, so I know I ultimately have nothing to lose as I continue my new career journey.
My career has had many ups and downs, and I would not trade any of them for the world. Why? Because, even during the bad times, I learned something. We never stop learning, and many times it is from our mistakes.
I made a choice to go into television despite being told I was not cut out for it, and I have no regrets. When you are told you can't do something, that can be a reason to pursue your dream even harder. With God, anything is possible.
Despite my imperfect career journey exacerbated by my own actions and those imposed upon me, I am grateful for the time I had in this career. Share your feedback or comments below about lessons learned in your career.